www.myfruitsandveggies.com is your source for whole food based nutrition in a capsule. This is the only nutritional product that I personally consume! Because of this fact, it is currently the only nutritional product that I recommend to my colleagues, friends, patients and family.
This product is not designed to stimulate, inhibit, or manipulate any body function. Instead, Juice Plus is meant to provide you with the nutritional essence of a wide variety of fruits and vegetables. We recommend that people consume as many fruits and vegetables as possible. Juice Plus helps fill in the nutritional gaps of a diet.
Juice Plus is backed by published, peer-reviewed, placebo controlled research and is by far the most thoroughly tested nutritional product in existence. Based on the research, no other product on planet earth can make the health claims that Juice Plus can make.
---
As a Chiropractor, I am always looking for easy ways to improve my diet. Because of what I have found, I love my Tower Garden! It is an incredibly effective way to seriously impact the amount of fresh vegetables that I consume by making it possible to grow a lot of my own produce right at home on my balcony.
Every day I get to eat fresh green leafy vegetables from my own garden! This is especially impressive because I live in a high rise in the middle of a city and my balcony does not get a lot of direct sunlight. If you have a sunny spot, you can get even better resutls!
Click here today to learn more about how you can get started with this effective and affordable solution. You will feel empowered knowing that you are obtaining fresh locally grown produce for you and your family!
---

Logan College of Chiropractic: A Strong Body Of Knowledge. Outstanding credentials, dedicated faculty, balanced curriculum, modern facilities and a solid reputation as one of the best chiropractic colleges and universities in North America. Logan College was founded on Logan Basic Technique, which is one of the gentlest chiropractic techniques available. The gentle nature coupled with the outstanding correction of subluxation heavily influenced the direction that I took with development of my adjusting technique.
The University's beautiful 110-acre campus, is located in Chesterfield, MO about 30 minutes west of St. Louis. This setting is an ideal environment to study, work, play, and learn the essentials of chiropractic's science and art.
---

Sherman College of Chiropractic is centered on vertebral subluxation, which is why their graduates bring an unmatched expertise in analyzing and correcting misalignments of the spine. Because Sherman College is committed to focusing on the principles of chiropractic, they offer an education truly rooted in the art, science and philosophy of chiropractic. It is a focused, in-depth education, one that will help you to become the best chiropractor you can be.
The college's 80-acre campus, is ideally located at the foothills of the Blue Ridge Mountains in Spartanburg, SC, which has been named one of Relocate America's Top 25 Places to Live and Go to School. Sherman is the only chiropractic college in the Carolinas and one of just 18 in the United States.
---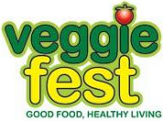 As most of you know, I am always looking for good tips to improve the quality of my diet. Last year I attended this event and had a very nice time. I learned a lot about preparing vegetarian dishes and very much enjoyed the atmosphere as well as the food!
I plan to go again this year and am happy to share this link.